Plumbing can really get you in a bad situation — especially during the winter months in Fort McMurray (brrrr!) We understand it's a pain to deal with, but please remember that it is your responsibility to ensure plumbing issues in your home are taken care of. With that in mind, please make sure that you know the basics (at least). Having this information in mind can help ensure that you do not lose valuable property and end up costing yourself much more money. We have provided some useful advice in the article below, as well as a list of our services you may need if you don't want to fix these issues yourself.
Leaks
To avoid wasting water and having a potentially high water bill, check your home for leaky faucets periodically. Fix any leaks that you find right away. You may be able to do the repair yourself, but if not, you may have to contact plumbing in Fort McMurray to make the repairs.
Clogs
If your sink is letting rusty water out and it will not drain, it is mostly likely because of the biological scum and grease that has built up in the pipes. You need to have your drains professionally cleaned, allowing maximum flow through your drains. Your drains must be open completely.
To help keep your drains working properly you should pay attention to clogs. They are a common problem at home, but with proper maintenance and preventive measures you can avoid a messy situation. Clogs are not only an annoyance, but can also lead to overflows and water damage. So make sure you keep your drains clog-free by implementing easy preventative practices. If you haven't been doing this, you may need to call in a professional. Give us a call and we can take care of this problem for you quickly.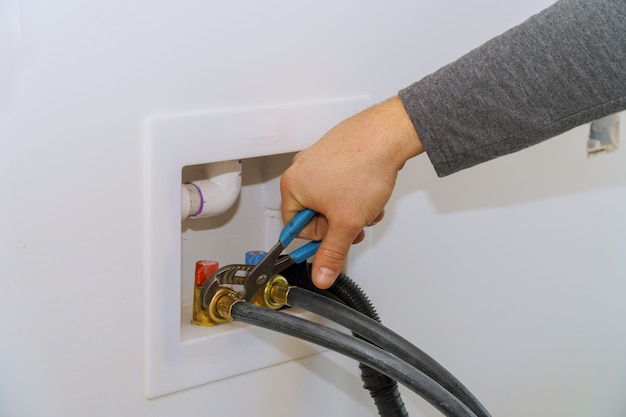 Blockages
If water is not coming to the dishwasher, you most likely have a blockage somewhere. You will need to turn off the water supply and remove the hose that leads to the dishwasher. After securing the hose, turn the water back on. See if it feeds into a bowl. If not, then you must find the block where it is at which may include removing more piping. If water is backing up into multiple fixtures all over the house, it is no longer going to be effective for you to use chemicals or a small hand snake. This is evidence of a blockage in the main line, and you must contact plumbing in Fort McMurray to take care of this problem for you.
Frozen Pipes
Make sure that you disconnect all hoses outside your house when the fall season hits. This is important to reduce the chance of freezing, which can cause damage to the connecting pipes. Disconnect all of your water hoses and store them safely to put your family in the best position for the fall.
As the weather is becoming colder due to the coming of winter, you also need to make sure that your external faucets do not have leaks or drips. You will have to fix this potential problem before freezing temperatures come. If your pipes freeze, no matter what they are made of, water pressure may make them crack. Even tiny cracks can cause a lot of flood or water damage to your home.
Good preparation also involves properly draining all outside faucet bibs and turn off the water supply to those faucets. A piece of foam taped to the outside bib can provide excellent insulation to prevent any remaining water from freezing or splurge for a specialty cover that comes complete with velcro closures.
Sediment Build-Up in Water Heater? You need plumbing in Fort McMurray to help!
You should always drain the sediment from the bottom of your hot water heater twice a year to keep the hot water heater working at its optimal levels. Simply open the drain valve and allow the water to run out into a bucket until the water runs clear. Then close the drain valve. If you're not comfortable doing this yourself, you'll have to contact plumbing services in Fort McMurray.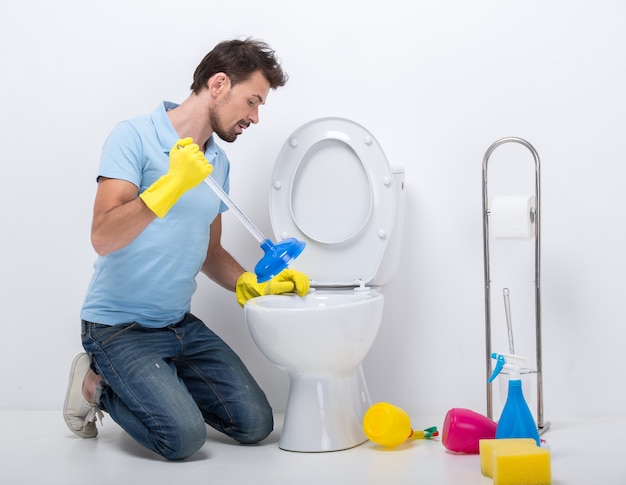 Toilet
Basic problems with toilets can be a quick fix for even the rawest amateur plumber. It is worth attempting if you can take the time to research the problem. Seek out the necessary part or parts from any plumbing supplies store in Fort McMurray and ask for support in how to properly install them. If you aren't feeling up for the task, contact us at 780-809-4524.
Plumbing Emergencies in Fort McMurray
Everyone in your home should know where the main water shut off valve is (do you know?) By knowing where to find this valve, you'll be able to shut off the water in the event a pipe bursts, a bathtub or toilet overflows or any other emergency that requires you to turn off the water.
If you notice water dripping or signs of water staining on your walls, you should immediately turn off your water supply and notify a professional plumber in Fort McMurray. The dripping water indicates that there could be a major problem with the plumbing in your walls. Having leaks such as this could possibly lead to harmful instances of mold or mildew or possibly even flooding. Of course, give us a call if you want us to handle it for you.
Grout in Water Lines
If you have plumbing problems caused by grout in the water lines, it is best not to attempt to fix it yourself. You will need to contact plumbing in Fort McMurray so a professional can deal with it correctly. There is one thing you can do — break up the grout and send it further down. Having plastic pipes rather metal pipes will work a lot better. We recommend having a professional to get rid of this issue, and we are more than happy to lend a hand.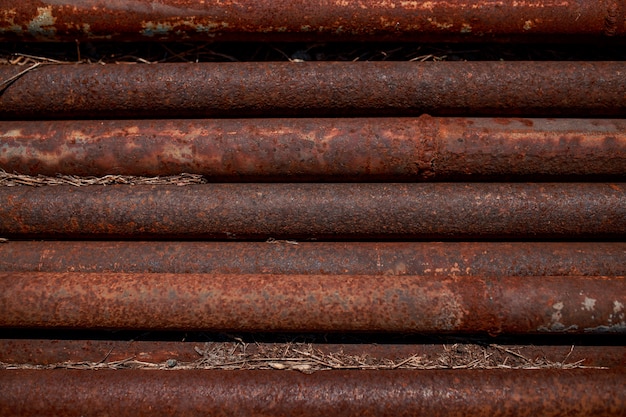 Condensation/Corrosion
If you have an ice maker or other plumbing going to your refrigerator, every six months or so pull the refrigerator away from the wall and inspect this plumbing. There should be no condensation or corrosion on these plumbing lines, if there is, contact plumbing in Fort McMurray services and have someone look at it. Obviously, you can call us to handle this task for you at 780-809-4524.
Mineral Deposits
Is your shower pressure weak due to clogging of the openings in your shower head? Here is a simple and cost-effective tip to take care of that problem. To clear mineral deposits from your showerhead, try soaking it in white vinegar. Simply add a cup or two of vinegar to a plastic bag and tape it around the showerhead, ensuring that it is submerged. In the morning, remove the plastic bag and use an old toothbrush to scrub off the mineral deposits which are clogging the openings. This will help to restore water flow and increase shower pressure. This is because the vinegar will dissolve the mineral build-up, allowing water to gush through like it was when it was new.
Still Need a Fort McMurray Plumber? Call us at 780-809-4524.
While it is possible to manage a few basic plumbing issues yourself, sometimes you just need a professional to take care of the issue. We understand. Contact us and we can tackle any plumbing challenge you're facing. We can be reached at admin@fortmcmurrayplumbers.com or via phone at 780-809-4524.